Learn About Oklahoma Wine
The History of Grapes in Oklahoma
Oklahoma has a long history of vineyards and winemaking dating back to the 19th century. The first known vineyard opened in 1898. Social movements and changing laws in the early 20th century did affect the industry. Oklahoma outlaws the sale of alcohol with statehood in 1907. The Eighteenth Amendment prohibited alcohol nationwide in 1919. Oklahoma, however, was the second-highest producer of grapes in the nation until the Dust Bowl of the 1930s. Although Prohibition was repealed in 1933, Oklahoma remained a dry state until voters changed the law with the Liquor Control Act of 1959.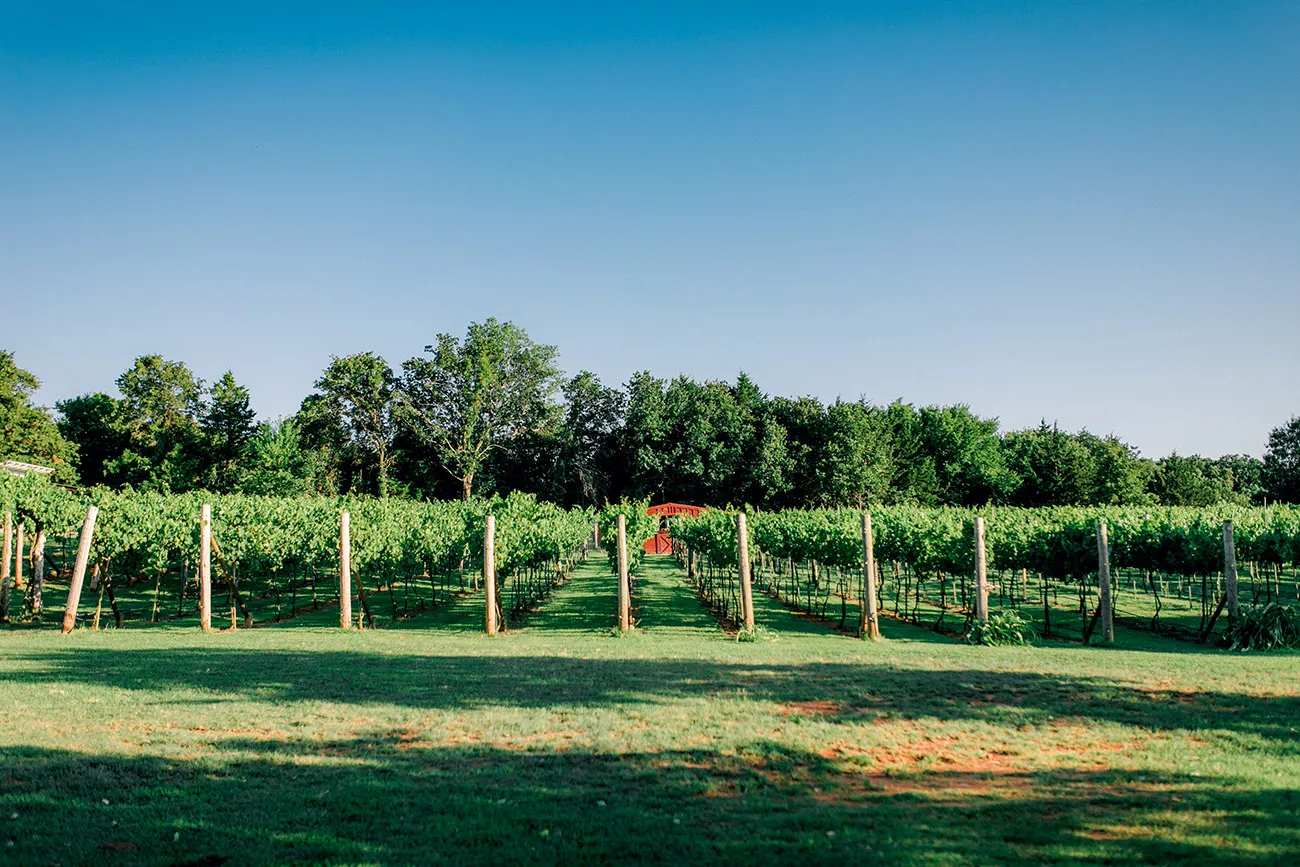 The growth of the wine and grape industry was slow initially, but it began to take off in the 1990s along Route 66 corridor. From 1997 to 2007, the acreage devoted to vineyards grew from 170 to 597. In 2013, there were 341 acres of vineyards.
With growing interest in agritourism and wine, there are great opportunities ahead. The key to continued success is education and advocating for laws that support businesses in the field.
Discover More about Wine in Oklahoma
If you want to learn more about growing grapes in Oklahoma, consider signing up for the 2023 Grape Management Course. The course runs from March through September and is limited to the first 50 registrants. The registration deadline is February 17, 2023.
The unique weather in Oklahoma can make cultivating grapes challenging, but knowing the best varieties to use is half the battle. Most vineyards in the US grow European grapes or V. vinifera. Oklahoma wine grapes are, in order, are:
Cabernet Sauvignon – Easier to grow; this grape can better weather a spring frost than other varieties.
Merlot – This variety is less resistant to the cold, but it makes excellent wine despite the extra care required.
Shiraz – Like Merlot, this grape requires a little more care, but it is a popular choice.
Riesling – This grape can weather the cold, but it does not handle scorching summers very well.
Muscat Blanc – The grape can handle colder weather if it occurs during the correct time in their growing season.
Chardonnay – While the vines handle cold weather, a spring frost can do considerable damage.
Zinfandel – A challenging grape, Zinfandel, can easily overcrop and winter damage.
Many hybrid grape varieties can withstand the Oklahoma weather.