The Oklahoma Grape Industry Council (OGIC) was created in 2010 as a non-profit organization representing Oklahoma's grape growers and wine makers. Our goals include mentoring new growers, encouraging continuing education, and researching to improve the quality and quantity of Oklahoma-grown grapes. We are partnering with the Oklahoma Department of Agriculture and Oklahoma State University Extension services to continue this effort.
Over the years, OGIC has worked with various groups, including OSU and Redlands Community College, to develop educational and research opportunities. Our organization has been influential in modernizing the state's laws, including supporting State Question 792, which allowed grocery stores to sell wine.
Our organization continues our work supporting agritourism, educating people, and advocating for hobbyists, viticulturists, and vintners. We encourage you to discover more about the history of grapes in Oklahoma, or join OGIC today!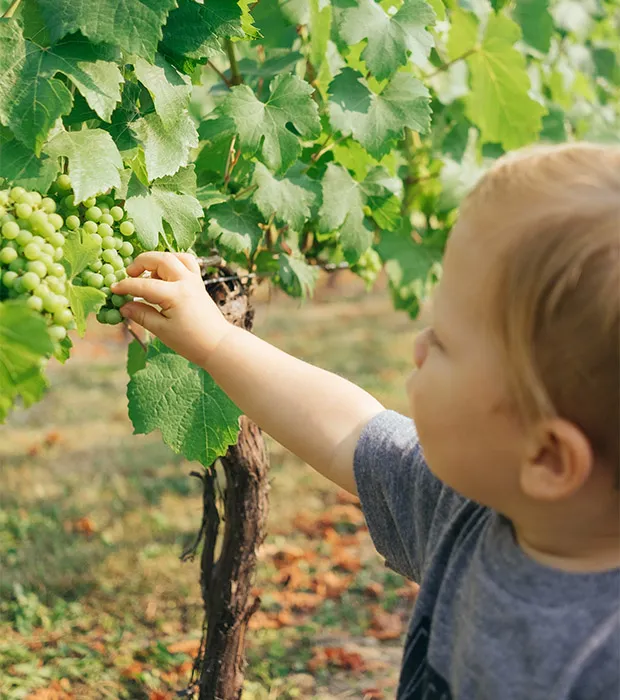 The Oklahoma Grape Industry's History
From the 1880s through the 1900s, Oklahoma had over 5,000 acres of vineyards for both table and wine grapes.
From 1919 to 1923, Oklahoma averaged over 1,800 tons of grape production; however, the Dust Bowl years of the '30s drastically diminished the vineyards in Oklahoma.
In 1933, Oklahoma A&M began grape research with 75 American Hybrid varieties.
In 1935, Oklahoma adopted a state song that contained the line "Where the Vintage hangs thick on the vine."
In the 1950s, Oklahoma A&M added another 43 grape varietals focusing on table grapes.
From the mid-1990s to the present, there has been a steady rise in vineyards and grape production.
In 1994, the Oklahoma Grape Growers & Wine Makers Association was formed.
In the early 2000s, educational programs at Oklahoma State University in Stillwater and Redlands Community College in El Reno helped to foster growth in the industry.
Oklahoma's Grape Industry, Today
In 2009, the state established a Viticulture & Enology Fund for the purpose of developing viticulture-related education programs, technologies, strategies, and/or practices that aid in the production of grapes.
In 2010, the Oklahoma Grape Industry Council was created and is still working to return our state to the grape producer it once was in the early 1900s!
Currently, there are vineyards in 40 of our state's 77 counties. The total acres in grape production have been estimated at a little over 100 acres.
Research and Extension programs on grape production at Oklahoma State University continue today with the addition of the new Viticulture & Enology Extension Assistant Aaron Essary in 2022.
The Oklahoma Department of Agriculture Market Development Division is instrumental in supporting the industry. In March 2023, they hired Maidson Franklin as the Viticulture & Enology coordinator for the state to bring more attention to the industry!
Our Past Legislative Successes:
Through assistance from the Oklahoma Grape Industry Council, legislation was passed to specify the authority:
To sell wine by the glass on and off premises.
To make and sell wine slushies.
To purchase, store, and sell beer on winery premises and wine on brewery premises.
To attend public events such as Festivals, Trade shows, and Department of Agriculture registered Farmers Markets.
To self-distribute wines manufactured in Oklahoma.
To ship wine direct to consumers in the state.
To have 2 satellite tasting rooms.
To sell curbside on the winery premises.
For wineries to conduct tastings in retail stores (effective November 1, 2021).
To attend events held by Complementary Beverage Permit Holders to offer tastings and sell by the glass and bottle.